Calvary Baptist Church's COVID-19 Updates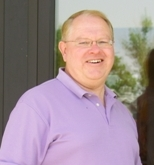 Dear Church Family and Friends,

Praise God! We continue to be able to meet together for Sunday worship in our church building for "in-person" worship (Sundays at 10:30 am). In light of the current health risk in our world, we are worshipping with safety and health precautions in place. Thus, we will continue to limit our worship each week to only 100 people per service (until further notice). This is 25% of our seating capacity and will allow us to maintain social distancing during the service. Please understand that we are seeking to work within the guidelines given by our government officials. This will require us to make unusual decisions regarding the number of people who can worship at one time. Also, due to a recent state mandate, all Nevadan residents and visitors are now required to wear a facial covering or mask while in public. Thus, we encourage everyone who is able, to wear a facial covering or mask. Extra masks are available on Sundays for any who need one to worship with us. Our church staff and ushers/greeters will be wearing masks to ensure the safety of all who are worshipping. Entrance to the worship center will be by the main entry doors only. At those doors you will be greeted by an usher who will escort you to your seat. In addition, extra safeguards have been taken to provide hand sanitizers for your use during your time in the building. Our staff and cleaning crew are taking every precaution in order to make sure we have a healthy environment for our church family. We want to assure you that we are doing everything possible with your best interests in mind so that we can continue to worship - in person - in our building.
Livestreaming of our worship service online will continue at 10:30 am on Sunday and throughout the week. We encourage those who are at risk because of health reasons to consider continuing to worship online with us each week for the next several weeks.
Thank you for your cooperation; we are praying that we will soon be back to our full worship capacity.

CBC's Weekly Newsletter
August 6, 2020
Every time you turn on the TV or check the news on the internet, someone is telling you how to stay healthy physically. Wear a mask; avoid crowds; stay at home; get out of doors; maintain social distancing; wash your hands; cover your cough, and on and on the advice goes. We want you to stay healthy physically. But we also want you to stay healthy spiritually. Therefore, some advice on that front as well:
Stay connected.
Here are two important ways to stay connected:
- Get into a Disciple Group. If you are not a part of a small group, you are missing out on an important component of spiritual growth. Currently we have some groups that are meeting in person and some groups that are meeting online through Zoom conferencing. More importantly, over the next several weeks we are gearing up for our fall groups. Sign up for Fall Groups is now open. Click on the 'Ministries' tab above and select 'Disciple Groups' from the list. There you will find a listing of groups and when and where and how they meet. You can sign up to be a part of a group at CBCElkoDGroups. Do that for the sake of your soul's spiritual health.
- Don't abandon worship even though it may be tough with the COVID restrictions to be a part of worship like it has been in the past.
We are meeting weekly in our worship center at 10:30 am on Sunday mornings. We have taken every precaution to keep you safe as you enter our building and worship with us. Again, masks are recommended and we have extras available. If worshipping in person is not an option for you at this time, join us online for worship. Go to the church website and click on the link to worship with us at 10:30 am on Sunday mornings.
You can find more information on our home page about other times during the week when the online worship service is available. Also, under the 'Giving' tab is the link for giving of your tithes and offerings to the church. For more information about any of these ways to connect and give, call the church office at 775-738-6840.
Have you considered becoming a part of the Calvary family? We are offering the Discovering Calvary class online through a Zoom meeting on Sunday evening, August 23 from 5 to 7 pm. If you would like to know more about Calvary - what we believe, where we are headed, and what church membership means - consider being a part of this online class. Sign up here: CBCElkoDCZoom.
Each summer our Calvary church family has an opportunity to participate in a very significant offering called Mission Dignity. This special offering is designed to give needed assistance to retired ministers or widows of retired ministers who may have labored for years in smaller churches that were not able to provide an adequate retirement package for them. Often these folks have emergencies that they are ill-equipped to meet. The Mission Dignity offering through Guidestone Financial Resources of the Southern Baptist Convention provides them with funds to help with these needs. We will be sharing more information about Mission Dignity in the next few weeks and will be giving you an opportunity to help with this offering on Sunday, August 30.
Let me mention two more opportunities to get in on some great Bible study. On our Calvary Facebook page - which you can access whether you have a Facebook account or not - there is a summer study through the book of Hebrews. Each chapter in the book has a video teaching available for you to click on and study along. We have currently worked through Hebrews chapter 8 with the remainder of the chapters to be covered one chapter a week through the end of August. This is a great opportunity to dig deeper into this important book.
In addition, the sermons in our summer study on the book of Revelation are also available on our Facebook page under the tab videos. If you missed any of the messages, catch up using the Facebook videos.
See you Sunday - either in person or online!
Pastor Sam
Calvary Baptist Church – Loving God. Loving Others. Making Disciples.